This is our weekly schedule for English Attack! Free Content.
Each week, a pack of 2 Free content units:
1 Video Booster + 1 Photo Vocab and their associated practice games (Word Rescue, Swap Mania and Speed Pix) .
Weekly content are refreshed every Sunday at 23:00 GMT.
Category: Society
A visual dictionary on the topic Interior Decorating.
Learn 24 new words and expressions related to this topic. For every vocabulary item there is an illustration, a definition, its use in a sample sentence, and audio pronunciation.
1. bathroom fittings
The different functional items attached in permanent positionsi n a bathroom so that they do not move; these include mirrors,taps, rails for towels, and cabinets.
We had to replace most of the bathroom fittings, including themedicine cabinet. They are looking a bit old by now.
2. drapes
Long curtains made of heavy cloth.
Emma wants to change the drapes in the dining room because shesays they look a bit old-fashioned.
3. interior decorator
Someone whose job is to design or decorate the inside of a room or building by choosing the colors, materials, and arrangement of the furniture.
The company employed an interior decorator to design the waytheir new office looks.
Word of the week: wallpaper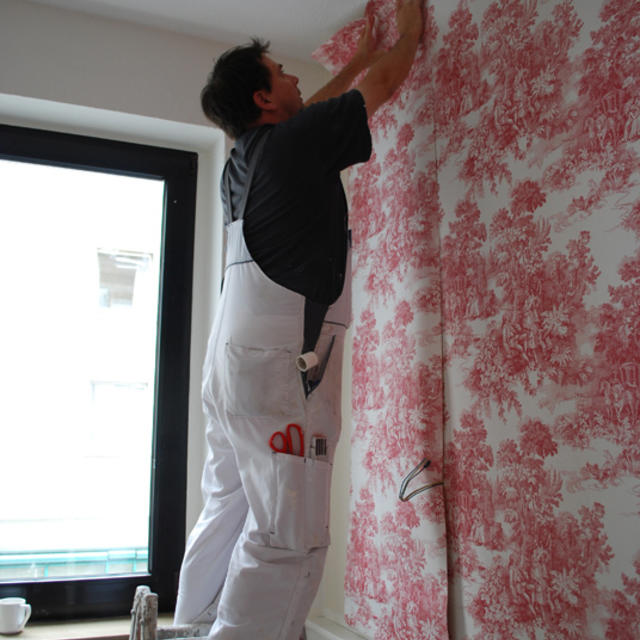 Thick paper that you stick to the walls of a room in order to decorate it.
How many rolls of wallpaper do you think we need to decorate the living room?
For Schools, Universities, Language Centers and teachers,
Schools in Thailand will open soon, so we'd like to offer you and your school or education service a full-scale 30-Day FREE Trial of the English Attack! online "entertainment immersion" language learning platform.
Just contact us and we will see to it that you receive your Free Trial access codes in time for when your school reopens in May.
Related articles